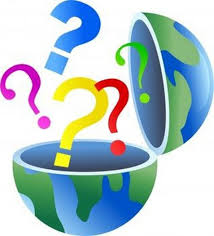 Beat the Winter Blahs in January with a few fun nights of Trivia at St. Anthony!
Invite your friends and family to join you in forming a team of up to 8 and test your knowledge against your peers. Categories range from serious to downright silly and surprise bonus points will be awarded throughout the evening– adding to the fun. Prizes will be given for winners of each round and for the top two teams at the end of the night.
Adult nights are featured on the 5th and 19th of January. The Entry fee is just $10/person. You may bring in your own drinks and snacks for your table. Soft drinks and snacks will also be available to purchase. Feeling lucky??? A 50/50 raffle will give you more chances to win big!
Family Trivia will be featured on January 12. Children may join their parents and grandparents, aunts and uncles to help them answer stuff they have probably forgotten!! Families may bring in food and soft drinks ( no alcohol this night) and more will be available to purchase. Children will participate in challenges between rounds to win bonus points for their families. Prizes awarded after each round and at the end of the event for first and second place teams. How about some classroom challenges??? Grandparents also make excellent Trivia Team Mates! Let's have fun with this first ever event of this kind at St. Anthony!
The affordable entry fee for this Family Night will be just $5/person (over age 5) and there will be a 50/50 raffle as well.
CLICK HERE TO SECURELY REGISTER ONLINE NOW FOR ANY OR ALL TRIVIA NIGHTS AND BE ENTERED INTO A DRAWING FOR 2 FISH FRY TICKETS TO BE DRAWN ON JANUARY 19, 2018.
Contact the team at sta.trivia@gmail.com to volunteer to help or ask a question.