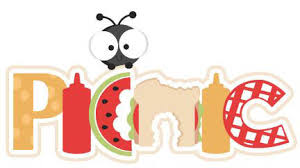 PARISH COMMUNITY PICNIC
SATURDAY SEPTEMBER 7, 2019
Come One… Come All!!
The Annual Parish Picnic will take place on Saturday, September 7, 2019 beginning at 5:15 PM. It will be held in the school gym and is open to all parishioners and their families, St. Anthony School families, friends, neighbors, and staff families. There will be music in the gym and the St. Anthony/YMCA Child Care center will provide Games for the Children in the cafeteria.
Dinner, beverages, and desserts will be provided by the Parish at no charge to our guests.
Please RSVP as soon as possible to tell us how many family members will attend the Picnic to help us estimate the quantity of food needed. Click here to use this online form or call Sue at the Parish Office (937-253-9132) or email her at sjenkins@stanthonydayton.org.
Be sure to browse the Ministry Fair in the school hallway to learn about some of the ways you can be a more active part of our parish family. You may pick up your Door Prize Tickets there.
Plan to join us for a fun filled evening with your Parish Family. See you there!!!