Note: During the summer months, Mass on Tuesday mornings will be 7:00 AM.
Please check the weekly bulletin for temporary changes to this schedule.
*******************************************************************************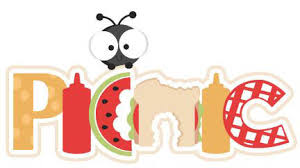 PARISH COMMUNITY PICNIC
SATURDAY SEPTEMBER 7, 2019
Come One… Come All!!
The Annual Parish Picnic will take place on Saturday, September 7, 2019 beginning at 5:15 PM. It will be held in the school gym and is open to all parishioners and their families, St. Anthony School families, friends, neighbors, and staff families. There will be music in the gym and the St. Anthony/YMCA Child Care center will provide Games for the Children in the cafeteria.
Dinner, beverages, and desserts will be provided by the Parish at no charge to our guests.
Please RSVP as soon as possible to tell us how many family members will attend the Picnic to help us estimate the quantity of food needed. Click here to use this online form or call Sue at the Parish Office (937-253-9132) or email her at sjenkins@stanthonydayton.org.
Be sure to browse the Ministry Fair in the school hallway to learn about some of the ways you can be a more active part of our parish family. You may pick up your Door Prize Tickets there.
Plan to join us for a fun filled evening with your Parish Family. See you there!!!
**************************************************************************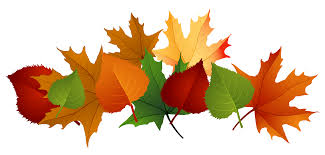 FALL RAFFLE ANNOUNCED!!
On the weekend of August 31/September 1, 2019, St. Anthony Parish will begin selling tickets for the Fall Raffle. For a $20 donation you will receive a Raffle Ticket which will enter you into a daily number drawing to be held in November. Each ticket will therefore have 30 chances to win and, if you are lucky, you may win more than once!!
Here are just a few key points:
The tickets will be numbered from 000 to 999. Only 1000 tickets will be printed.
The winning numbers are drawn each day in November 2019 by the Ohio Lottery

EVENING

Pick 3.
If your ticket exactly matches the number drawn that day—YOU WIN $100
Each Sunday during November and Thanksgiving Day are Bonus Days. On these days the winners are awarded $500.
The winning numbers will be posted right here each day. Prizes will be paid out in December– in time for Christmas Shopping!
If all tickets are sold, St. Anthony Parish will also win BIG!!
For complete rules, contact information, FAQ's, and optional instructions on how to reserve your lucky number ticket, click here.
Remember, you have to have a ticket to win! Good Luck!
***************************************************************************
AUTUMN BIBLE STUDY ANNOUNCED
Have you ever been asked the question, "Where is that in the Bible?" Are you unable to explain the "why" of Catholic belief? This study will reignite your love of Scripture and help you share and defend the Catholic Faith with the Word of God!
This Bible Study is open to members of the St. Anthony/Holy Angels Pastoral Region. It is a 6 week session and classes are offered both days and evenings. Intrigued????? For more information: Click here for the Flyer. To sign up now: Click here.
**********************************************************************

Have you thought about becoming Catholic or do you know someone who wants to learn more about the Catholic Faith? If so, God may be speaking through you!
RCIA is the process of the Catholic journey to faith. It is a year-round ministry designed to help someone interested in the faith to experience the Catholic Church through Scripture, Prayer, Works of Service, Mass, and teaching moments.
For more information or to sign up, contact Joshua Wopata at jwopata@stanthonydayton.org or call 937-253-9132.
******************************************************************