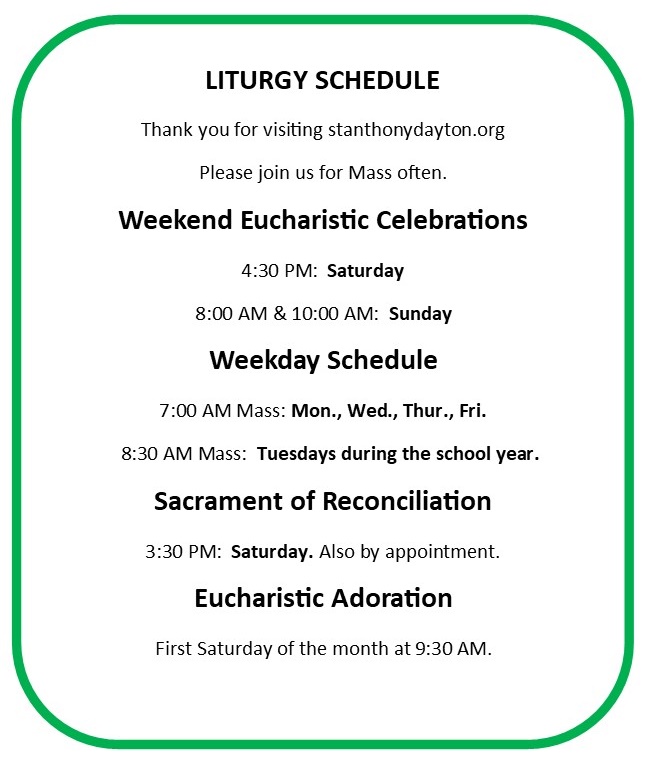 Reminder: If St. Anthony School is closed or delayed due to inclement weather there will be NO morning Mass that day. Please check the local stations before you head out on bad days!
Please consult the most recent bulletin for temporary changes to this schedule or for upcoming special Liturgies.
Parish phone number is 937-253-9132
Business Hours are M-F 9 AM to 4 PM
************************************************************************************
CHOIR SEASON TO BEGIN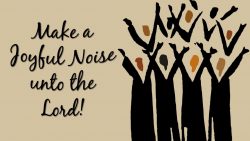 You are invited and welcome to be part of our music program here at St. Anthony. We begin the new Choir season at 10:00 Mass on September 9. Our Choir rehearses on Wednesday evenings at 7:00 p.m. and the first rehearsal is September 5. We lead and guide in prayer and praise, singing the hymns and Mass parts, in addition to offering special musical selections in many different styles, including Renaissance motets, Gospel, classical pieces and modern anthems. Please consider being an important member of this wonderful musical group. For additional information, please contact Adele Rapelye, our Director of Music, at arapelye@stanthonydayton.org.
*************************************************************************************