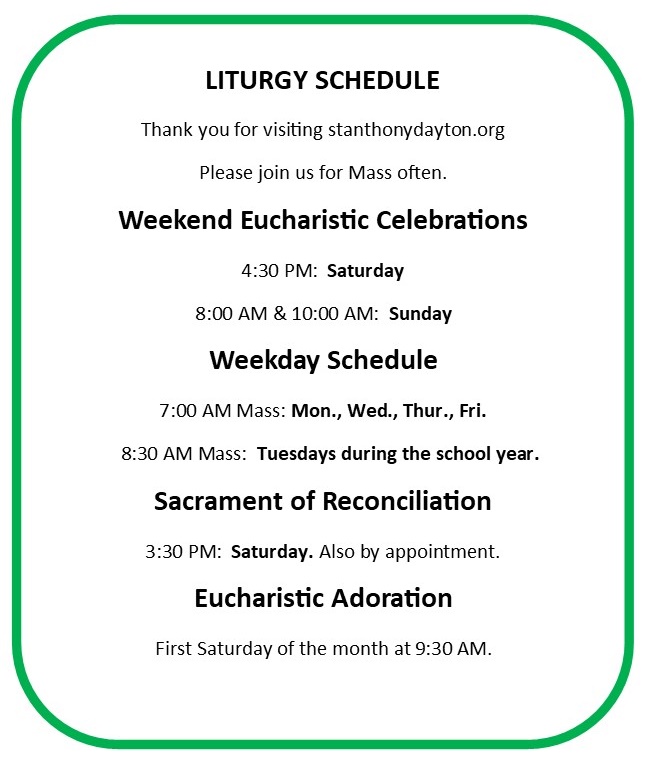 Reminder: If St. Anthony School is closed or delayed due to inclement weather there will be NO morning Mass that day. Please check the local stations before you head out on bad days!
Please consult the most recent bulletin for temporary changes to this schedule or for upcoming special Liturgies.
Parish phone number is 937-253-9132
Business Hours are M-F 9 AM to 4 PM
************************************************************************************
CLASS OF 1968 REUNION ANNOUNCED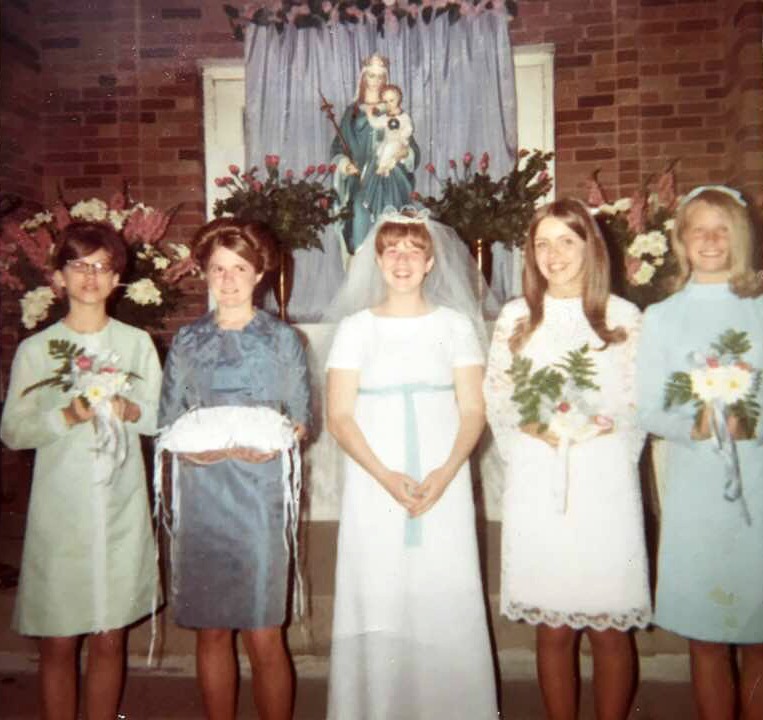 "As we close out the month traditionally dedicated to our Blessed Virgin Mother, here's a snapshot of the May Queen and her attendants from the school's 1968 May Crowning! Pictured from left to right are eighth-graders Kathy Ruschau Brockman, Kathy Sullivan Summers, Barb D'Amico Singleton, Debbie Slater, and Linda Ruschau Evans. In those days, the adjacent streets were closed off so that the entire school body could circle the block in procession and song, and then assemble in the parking lot for the crowning ceremony.
The 1968 class is celebrating its 50th anniversary with a reunion on September 15. If you are a member of that class, write to staclassof68@aol.com for more information, or go directly to https://www.signupgenius.com/go/20f0c49a5a92ea3fa7-50year to register. There were 162 graduates that year, so as you can imagine, the reunion committee is missing contact information on quite a few of them. Should you happen to know the whereabouts of any 1968 alumni, please send details to the e-mail address listed above."