Reminder: If St. Anthony School is closed or delayed due to inclement weather there will be NO morning Mass that day. Please check the local stations before you head out on bad days!
Please consult the most recent bulletin for temporary changes to this schedule or for upcoming special Liturgies.
Parish phone number is 937-253-9132
Business Hours are M-F 9 AM to 4 PM
************************************************************************************
ST. ANTHONY FISH FRY
FRIDAY, FEBRUARY 22, 2019
6:00-11:00 PM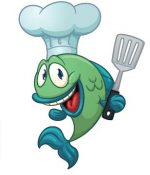 All adults are invited to a great fun annual event–the St. Anthony Fish Fry. Featuring tasty fish prepared by the local Corpus Christi Fryers, and all your favorite Monte Carlo Games–this night is shaping up to be a great way to put aside the winter blahs! Tickets are $15–same as last year–and will be available at the door as well as at all weekend Masses. You may also purchase online by clicking the Online Giving Box in the right hand column on this page. You must be 21+. Doors open at 6:00 PM; Games begin at 6:30 PM.
Many volunteers are also needed. Please consider volunteering for a 2 hour shift to help make the night a success. You will still have time to enjoy the food and fun with your friends! To see where we can use your help please click here and sign up. Don't put it off–choose your spot today! Thank You!