Please check the weekly bulletin for temporary changes to this schedule.
*******************************************************************************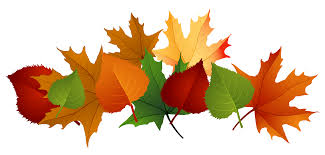 FALL RAFFLE: DO YOU HAVE YOUR TICKET YET?
The weekend of October 26/27, 2019 will be the final opportunity for you to purchase Raffle Tickets after the Masses.
To make sure you have ample opportunity to purchase tickets so that you are not left out of the Raffle, we have opened up a few additional ways to buy yours.
Here are just a few key points:
Purchase a ticket at one of our parishioner owned businesses during their posted business hours:

Dayton Church Supply

Evans Bakery

Webers Automotive

You can make arrangements to receive your ticket by mail. Click here for the details.
To request tickets to sell to family, friends, co-workers, or at your place of business please contact Betty at stawebmaster@gmail.com
Each $20 Raffle Ticket has a chance to win every day in November and you may win more than once! The winning numbers will be posted here each day in November. Be sure to check in often!!
For complete rules, contact information, FAQ's, and optional instructions on how to order your tickets by mail, click here.
Remember, you have to have a ticket to win! Good Luck!
**********************************************************************

Have you thought about becoming Catholic or do you know someone who wants to learn more about the Catholic Faith? If so, God may be speaking through you!
RCIA is the process of the Catholic journey to faith. It is a year-round ministry designed to help someone interested in the faith to experience the Catholic Church through Scripture, Prayer, Works of Service, Mass, and teaching moments.
For more information or to sign up, contact Joshua Wopata at jwopata@stanthonydayton.org or call 937-253-9132.
******************************************************************