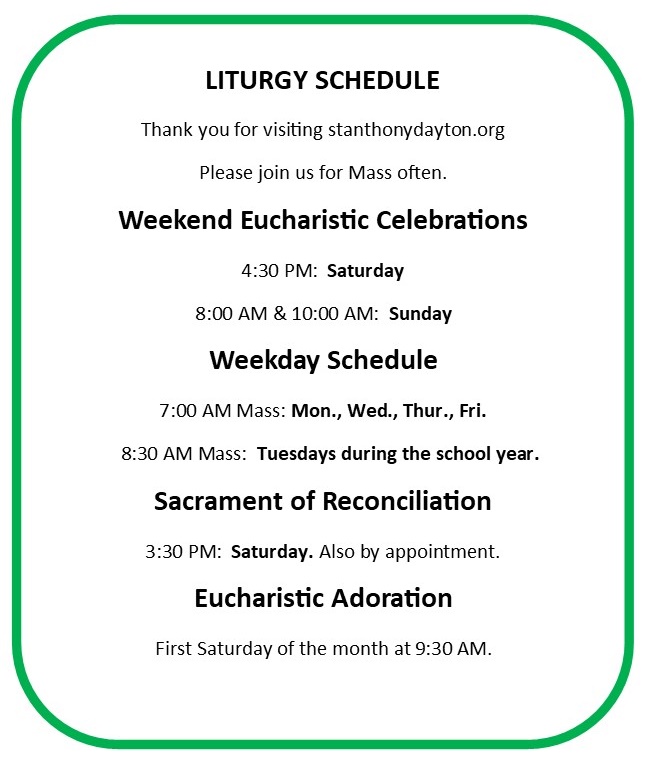 Please consult the most recent bulletin for temporary changes to this schedule
or for upcoming special Liturgies.
Parish phone number is 937-253-9132
Business Hours are M-F 9 AM to 4 PM
************************************************************************************
40 Days for Life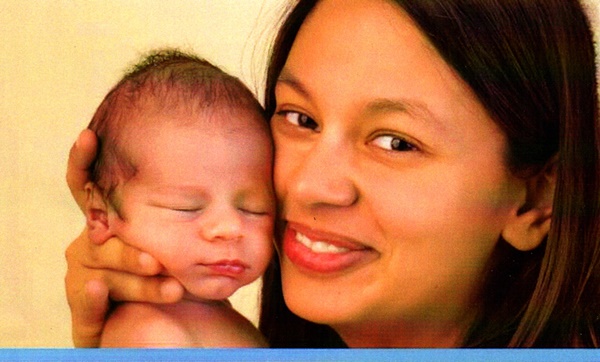 September 27-November 5, 2017
It is time again for the 40 Days for Life Campaign. At the abortion facility in Kettering, 1401 E. Stroop Rd, between 35 – 50 innocent babies are aborted each week. This decision has terrible consequences for the Moms; physical as well as emotional and mental. You can be a sign of hope and love and mercy to them by your prayerful presence on the sidewalk. St. Anthony is covering the Tuesday mornings from 7am till 1pm. Sign up in the back of church for an hour or two. Or you may click here to use our handy online sign-up form.
Upcoming Rallies: All gatherings take place outside the abortion facility, 1401 E. Stroop Rd., Kettering.
Opening Rally: 2:00 – 3:00 p.m. September 24- Pastor Bradley Smith, Apostolic Lighthouse Church
Midpoint Rally 2:00-3:00 p.m. October 15- Bishop Binzer leading the rosary
Closing Rally: 2:00-3:00 p.m. November 5 – Father Stephen Imbarrato, Priests for Life
******************************************************************
GREAT GIFT IDEA FROM THE BOY SCOUTS!
St. Anthony Boy Scout Troop #235 is offering a lovely St. Anthony Door Plaque for you to keep or give as a unique
gift for the holidays, a wedding, a baby shower, or anytime! It is made of bronze and measures about 2.5 inches in diameter. The price is $10. The funds raised will support the troop activities throughout the year and also assist in sending a few boys to summer camp next year. You may click here for the printable order form. Return it to the collection basket or contact Karen Klepacz directly using the phone number on the order form. The plaques will be ready for pick up in church on the weekend of December 2/3, 2017.
Deadline for orders is November 26, 2017.