Reminder: If St. Anthony School is closed or delayed due to inclement weather there will be NO morning Mass that day. Please check the local stations before you head out on bad days!
Please consult the most recent bulletin for temporary changes to this schedule or for upcoming special Liturgies.
Parish phone number is 937-253-9132
Business Hours are M-F 9 AM to 4 PM
************************************************************************************
TRIVIA NIGHT RETURNS
FRIDAY, NOVEMBER 9, 2018
THE TRIVIA CROWN IS UP FOR GRABS AGAIN
Last month the Trivia Champions were upset in a close match. They want their crown back! Join us for a night of friendly but fierce competition testing your knowledge of current events, history, pop culture, science and just plain nonsense! Bring a team or come by yourself. $10 per person. Adults only. BYOB and snacks. Doors to the Gym open at 6:30.
***************************************************************************
JOY OF MUSIC CELEBRATION
SUNDAY, NOVEMBER 11, 2018. 4:00 PM

All are invited and welcome to join us for a wonderful afternoon of Visual Arts, Poetry, and Music. Featured will be the new Childrens Choir formed with St. Anthony and Holy Angels students under the direction of Adele Rapelye, St. Anthony Music Director. The St. Cecilia Mass, Missa Solemnelle, by Charle Gounod, showcasing chamber orchestra, soloists, and choir will be presented to cap off this Fine Arts Festival. Internationally acclaimed tenor soloist, C. Andrew Blossner, will join the choir for this performance. Refreshments will be served afterwards. There is no admission fee but a free-will offering will be taken up.
Sponsorships are being sought. To donate in the memory of/or in honor of a loved one please click here for the printable donation form. Sponsorships must be received in the parish office by Wednesday, November 7, to be listed in the program. Thank You.
For more information contact: arapelye@stanthonydayton.org or call the Parish Office at 937-253-9132 during business hours.
*********************************************************************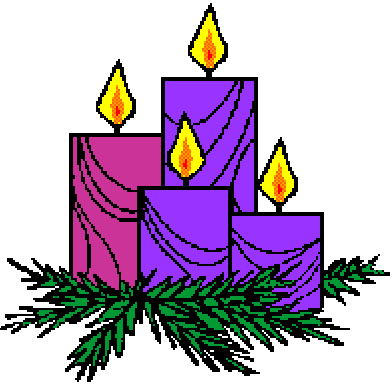 ADVENT BY CANDLELIGHT
RETREAT FOR WOMEN
November 25, 2018
ANGELS AMONG US
Join us for a relaxing evening of food, wine, fun and fellowship that will help you to celebrate the Advent Season more joyfully!
The doors to the St. Anthony gym will open at 5:30 PM and the potluck dinner begins at 6:00 PM. Our Charitable Giving this year will go to Brigid's Path, which provides inpatient medical care for drug exposed newborns, non-judgmental support for mothers, and education services to improve family outcomes. Following the guest presentation will be 4 short presentations on Angels Among Us.
You are asked to bring a dish to share. The registration deadline is November 19th.
For more information please contact Sharon Christy at schristy@stanthonydayton.org or call her at 937-253-9132 during business hours.